1 Holiday parks in Ardennen and Luxemburg
page 1
Below you will find an overview of holiday parks in Ardennen, Luxemburg. View the entire range & book directly online! It is also possible to search for holiday parks on the map.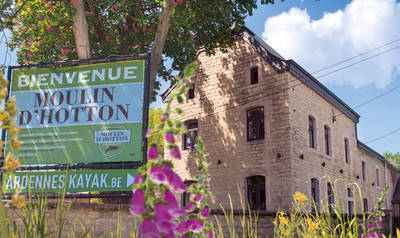 Moulin de Hotton is located in the Ardennes near Durbuy, where hills, endless forests and babbling rivers determine the landscape. Perfect if you enjoy hiking, mountain biking, climbing and rappelling.
Beautifully situated in the Ardennes on the river Ourthe
Ideal for outdoor athletes, nature lovers and those seeking tranquility
Admire the Hotton Caves or visit Plopsa Coo
Log in or quickly create an account and manage your favorite holidays everywhere!