Beerze Bulten

Water fun in the indoor and outdoor pool, to the rabbit field to climb and play on the sandy beach or visit the indoor playground first. There is so much to experience at Beerze Bulten that it becomes difficult to choose. A very child-friendly park.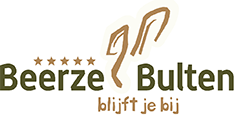 Beerze Bulten
In Overijssel in the Vechtdal in the town Beerze lies holiday park Beerze Bulten. The surroundings of the Beerze Bulten are perfect for long walks and bike rides. The river Vecht flows along the Beerse Bulten and is a source of entertainment. Here you can go canoeing, fishing or take a boat trip. Visit Ommen where you can go shopping or pick up a terrace. There are also museums such as the National Tin Figures Museum and the Regional Museum.
Water fun at the Beerze Bulten holiday park
There is a lot of water fun to be had at Beerze Bulten. The park has an indoor swimming pool with two spectacular slides and water sprinklers. It is also possible to swim a few lengths. There is a paddling pool for the youngest park guests. The outdoor pool is also open in summer. You can unwind in the wellness center of Beerze Bulten. Here you will find a sauna landscape, salt cave and beauty treatments.
Children's fun at the Beerze Bulten holiday park
In less weather, the huge rabbit hole is a must. Children can climb high towers and whiz down on slides. A dip in the ball pit, jumping on the bouncy castle or climbing the climbing wall is also possible. In the meantime, you can enjoy a drink on the terrace. The recreation team of Beerze Bulten ready provides many fun activities, or how about the musical with Bultje the Rabbit in the lead? Children can also fully enjoy themselves in the Giga Konijnenveld, which is located on a sandy beach and is packed with playground equipment.
At Beerze Bulten you will find a wide variety of holiday accommodations, including various types of lodges, chalets and bungalows. They are all equipped with luxurious amenities so that a comfortable holiday is guaranteed. All accommodations are surrounded by greenery, so that you can enjoy the outdoors to the fullest. There are also group accommodations for rent for 12 or 16 people.
More info...