Landal holiday parks
Page 1 / 4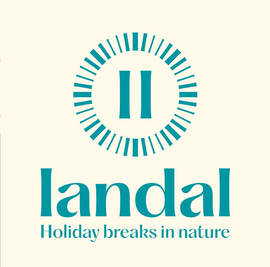 Landal holiday parks differ from other holiday park providers because of the open character of the holiday parks. Peace, space and nature are some of the points that Landal considers of paramount importance. Landal GreenParks feels closely connected to its immediate surroundings and is committed to nature, the guest and society.
Location of Landal holiday parks
Landal holiday parks can be found in the following countries: the Netherlands, Belgium, Germany, Denmark, Hungary, Austria, the Czech Republic and Switzerland. Landal holiday parks are often located in the middle of nature, for example on the coast, in the forest or in the mountains. The area is often suitable for a cycling or walking tour. Landal holiday parks are also often a good base for mountain biking.
Landal holiday parks are child-friendly holiday parks
Most Landal holiday parks are child-friendly. For example, they often have a swimming pool, indoor playground, outdoor playground and a petting zoo or animal-wide. The Landal holiday parks often have an entertainment program and many parks have a Bollo Club.
Bollo Club at Landal holiday parks
Bollo the bear is Landal's mascot. He lives in his own house at Landal holiday parks. Bollo loves cuddling, playing and is always there while reading. Bollo the bear entertains the children with songs, games and even a TV series for the home. Book a holiday at a Landal holiday park and discover the Bollo Club and experience a pleasant holiday!
Frequently Asked Questions about Landal
Which Landal holiday parks are former Center Parcs parks
Holiday park De Lommerbergen and holiday park Het Vennenbos are original Center Parcs parks. These parks therefore have a beautiful park plaza and large subtropical swimming pool.

Which Landal holiday parks have a subtropical swimming paradise?