Center Parcs holiday parks
Page 1 / 2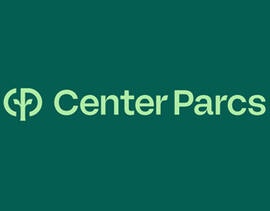 Aqua Mundo water parks at Center Parcs
If you choose a Center Parcs holiday park, you choose water fun. Center Parcs holiday parks have an Aqua Mundo swimming paradise, where water fun is guaranteed. Enjoy the white water courses, slides, wave pools and all kinds of other water attractions at Center Parcs.
Center Parcs Market Dome (Park Plaza)
Furthermore, Center Parcs holiday parks have a pleasant Park Plaza. Here you will find all kinds of nice restaurants, shops, bars. Cozy after a busy day dining in a restaurant. Or enjoy a cozy breakfast together. The supermarket can also be found in the Market Dome. If you don't feel like cooking, get some fries from the snack bar located in the Market Dome.
Use the filter function on the left, so that you can easily filter on the different characteristics. This way you can easily find your favorite Center Parcs holiday park.
27 Center Parcs holiday parks found
Frequently Asked Questions about Center Parcs
How many holiday parks does Center Parcs have?
Center Parcs currently has 27 Holiday Parks: 9 in the Netherlands, 5 in Belgium, 6 in Germany and 7 in France.

What are the subtropical swimming paradises of Center Parcs called?
The subtropical swimming paradises at Center Parcs holiday parks are called "Aqua Mundo". These subtropical swimming paradises guarantee lots of water fun and include whitewater courses, slides and wave pools.

What does the number of birdies at Center Parcs mean?
Birdies indicate the differences between the holiday parks. The more birdies, the greater the range of activities, entertainment and cottages on offer. Center Parcs has 3 classifications: there are 3, 4 and 5-birdies Center Parcs parks.
5-Birdies parks: De Eemhof (NL), Het Heijderbos (NL), De Kempervennen (NL), De Vossemeren (BE), Bispinger Heide (DE), Park Allgäu (DE), Les Trois Forêts (FR), Le Lac d'Ailette (FR), Le Bois aux Daims (FR), Les Bois-Francs (FR), Les Hauts de Bruyères (FR), Les Landes de Gascogne (FR), Villages Nature Paris (FR).
4-Birdies parks: Park Zandvoort (NL), De Huttenheugte (NL), Het Meerdal (NL), Port Zélande (NL), Erperheide (BE), Park De Haan (BE), Park Bostalsee (DE), Park Hochsauerland (DE).
3-Birdies parks: Parc Sandur (NL), Limburgse Peel (NL), Les Ardennes (BE), Park Eifel (DE), Park Nordseeküste (DE).
The number of birdies of Terhills Resort is not (yet) known

Which Center Parcs parks have been renovated?
From 2020, no fewer than 8 parks will be taken care of 1 by 1. These are De Eemhof, De Huttenheugte, Het Heijderbos, De Kempervennen and Het Meerdal in the Netherlands, Erperheide and De Vossemeren in Belgium, and the German park Bispinger Heide. A lot is being renovated, from cottages to the slides in the subtropical swimming paradise.

What is the most beautiful swimming pool at Center Parcs?
The Aqua Mundo in Center Parcs De Eemhof has been awarded the best, nicest and safest swimming pool in the Netherlands by ANWB Champion! Not only Center Parcs De Eemhof came out well in the test. The Aqua Mundos in Port Zélande and De Huttenheugte also finished in 2nd and 3rd place out of a total of 12 swimming pools tested.