Roompot Beach Resort

Roompot Beach Resort is located in Zeeland. The park has a tropical swimming pool and an indoor playground. The park is within walking distance of the beach.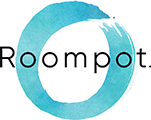 Roompot Beach Resort
Roompot Beach Resort is located in -the Netherlands- in Zeeland at the place Kamperland and is located right on the North Sea beach. You can enjoy here all year round. Visit the historic towns of Veere and Zierikzee. Middelburg is also nearby with the beautiful town hall and a variety of shops. Or how about the world famous Oosterscheldekering and Neeltje Jans? Impressive and educational for young and old.
At Roompot Beach Resort
Roompot Beach Resort has a subtropical swimming pool with several swimming pools, an outdoor pool, sauna and spa bath. As a guest you get free access to the subtropical swimming pool. Within walking distance of Roompot Beach Resort is a child-friendly sandy beach, where your children can swim and play to their heart's content.
Roompot Beach Resort also has a Koos Kids Club. There is also an indoor playground and various outdoor playgrounds and trampolines. There is a sports and entertainment program, which children will remember with pleasure (during the school holidays). The ChillZone is for teenagers. Here they can play games, use the internet and listen to music, together with other teenagers. There is also a bowling alley and you can play mini golf.
There is plenty to do for the sporty park visitor. You can kick a ball on the football field. Or use the tennis court or squash court. Rent and cycle and explore the Zeeland landscape. Fishing is also possible.
All these activities have made you hungry. For dinner you can go to the buffet restaurant or the á la carte restaurant. There is also a snack bar and snack bar. Roompot Beach Resort is one of the most complete holiday parks in Zealand.
More info...
Tags:
Holiday park in the Netherlands, Holiday park in Zeeland, Holiday park in Kamperland, Roompot holiday parks , Holiday park By the sea, Holiday park in a watery environment, Holiday park with sauna and/or Turkish bath, Holiday park with solarium or sunbed, Holiday park with a children's pool / paddling pool, Holiday park with an indoor pool, Holiday park with a water slide, Holiday park with a subtropical swimming pool, Holiday park with outdoor playground, Holiday park with indoor playground, Holiday park with an animation program all year round, Holiday park with a trampoline, Holiday park with Koos Rabbit, Holiday park with a hangout, Holiday park with bike rental, Holiday park with mini golf course, Holiday park with bowling alley, Holiday park with outdoor tennis court, Holiday park with squash court, Holiday park where you can fish, Holiday park with a restaurant, Holiday park with a snack bar, Holiday park with a cafe or bar, Holiday park with a supermarket, Holiday park with luxury houses, Holiday park with a group accommodation, Holiday park with sauna bungalows, Holiday park with pet-free bungalows, Holiday park with non-smoking bungalows, Holiday park with children's bungalows, Holiday park with safari tents, Holiday park with cara bungalows, Holiday park with beach houses, Holiday park where dogs are welcome, Holiday park with free WiFi in the central facility, Holiday park with paid WiFi at the park, Holiday park with 3 person holiday homes, Holiday park with 4 person holiday homes, Holiday park with 5 person holiday homes, Holiday park with 6 person holiday homes, Holiday park with 8 person holiday homes, Holiday park with 10 person holiday homes, Holiday park with 7 person holiday homes, Holiday park with 14 person holiday homes, Holiday park with chalets, Holiday park with a marina, Holiday park with a campsite, Holiday park Private sanitary, Holiday park with a launderette, Holiday park Volleyball field, Holiday park with charging stations for electric cars, Holiday park on the Dutch coast, Holiday park with Lodges, Holiday park in North Beveland, Holiday park Child-friendly holiday park