Looking for your own holiday home as an investment?
More and more people are buying a holiday home. What could be nicer to be able to relax regularly with a mini-break. Increasingly, the Dutch, Belgians and Germans go on short holidays in their own country or in neighboring countries. But why not buy your own holiday home in a dream destination? You can go to these providers for investing in a holiday home.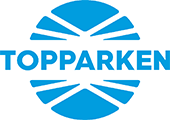 Buying a holiday home at a Topparken holiday park
Buying a holiday home in your own country? Take a look at Topparken sales for a holiday home at one of their 17 holiday parks. Domestic holidays are more popular than ever. Buying a holiday home in the Netherlands is therefore interesting now! TopParken is known as a reliable party that has developed over the years into a specialist in the field of rental and sale of holiday homes and the operation of holiday parks. Do you want to buy a holiday home at a holiday park in the Netherlands? Then view the wide range of TopParken holiday parks. At all 17 holiday parks, various holiday homes are for sale for personal use or with an interesting return.
More information

Holiday homes from Residenceheijendaelverkoop
Residenceheijendaelverkoop offers luxury holiday homes for sale in a unique location in the Netherlands. The holiday park is located in Limburg. With its varied and natural landscape, the province is a real tourist attraction. The park is managed by professional organizations. Rental and administration, it is all arranged by the rental organization. What makes residenceheijendaelverkoop unique compared to other parks is its location near the Maasduinen National Park and the spacious plots of at least 225m².

More information