Holiday park Weerterbergen
Roompot Weerterbergen is a Roompot holiday park and is located near the city of Weert. It has a subtropical swimming pool, an indoor entertainment center and a Koos Kids Club. It is a wooded holiday park with a lot of water.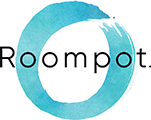 Holiday park Weerterbergen
The Weerterbergen holiday park is located near the city of Weert. If you enjoy cycling, this Roompot park is a good choice. There is plenty to do in Weert, you can shop there and in September the second largest fair in the Netherlands takes place. Eindhoven is also nearby.
At Roompot Weerterbergen
Roompot Weerterbergen is located in Limburg and one of Roompot's top holiday parks. There is a subtropical swimming paradise with a wave pool, a water slide and a paddling pool. The outdoor pool is accessible from the inside and has wonderfully warm water. Fort Fun is located at Roompot Weerterbergen, this is a large and cozy indoor entertainment center. Here you will find, among other things, a bowling alley, a climbing wall, two trampolines (for a fee), a climbing and clambering device, Glow in the dark mini golf, an XD theater and the Koos Kids club with a stage.
Furthermore, there are the following facilities:
tennis courts
a soccerfield
go-kart rental
a jogging track in the adjacent forest
Laser gaming
pedal boats
bicycle rental
There is also a wooden ferry, where you have to pull the ferry to the other side yourself. There are several playgrounds spread throughout the park and there is a chill zone for teenagers. Koos Rabbit will also be there!
There are various dining options at Roompot Weerterberen. There is a buffet restaurant, a pizzaria, a pancake house and a snack bar. There is a sports café and in the courtyard with terrace. You can buy groceries at the park supermarket. Weerterbergen has simple bungalows, which are spread over the wooded park or at one of the water features. Roompot Weerterbergen is a holiday park with lots to do for young and old!
Prices & availability
Roompot: Roompot last minute offers
Roompot has a nice, varying range of last minute bungalows. Check them out on Roompot:
Look quickly!