Molecaten Waterbos
Holiday park Molecaten Park Waterbos is perfect for a beach holiday in South Holland. Enjoy the beach while children play in the surf. The park features an outdoor swimming pool, beach pavilion, fishing pond and bicycle rental.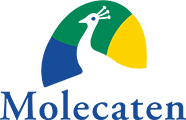 Molecaten Waterbos
In South Holland, a few minutes walk from the beach of Rockanje lies holiday park Molecaten Waterbos. The holiday park is located on the North Sea, a perfect place for a beach holiday with the children. There is a wide choice of beach pavilions. The dune area "Voornes Duin" is located next to the Waterbos holiday park, in this nature reserve with a rich flora and fauna you can enjoy walking and cycling.
Holiday park Molecaten Waterbos on the North Sea beach near Rockanje
Holiday park Molecaten Waterbos is perfect for a beach holiday on the Dutch coast. Molecaten Waterbos is located right on the beach of Rockanje, so you can spend a lot of time on the beach. Holiday park Waterbos itself also offers plenty of entertainment, the park has an outdoor swimming pool with a children's pool and sun terrace.
There is also plenty to do for children. There is a playground, a panna field and the fishing and play pond guarantee lots of holiday fun. The animation team with "Molly & Caatje" provides a varied program during most school holidays. At the reception you can rent bicycles so that you can explore the beautiful surroundings around holiday park Molecaten Waterbos.
In the beach pavilion "Zomerzoen" with snack bar and lounge terrace you can enjoy a pleasant dinner. In the park shop you can buy groceries and fresh bread rolls. You stay at holiday park Molecaten Waterbos in luxury chalets with veranda, mobile homes or safari tents. Camping pitches are also available. Or book a special accommodation, such as a Season tent or a cheerful Duinhuisje.
Prices & availability
Molecaten: 15% discount on your holiday? Book by January 15, 2021!
If you book your 2021 holiday (s) by January 15, 2021, you will receive a 15% discount on the All-in accommodation costs of your rental accommodation or the basic camping rate per night.
Look quickly!